Have your interviews become a little one sided?
The COVID-19 pandemic is forcing businesses to juggle a lot more than just delivering their products and services. Over the past few months, businesses have faced unique challenges that have left employees both mentally and physically exhausted.
Day to day business has become increasingly complex throughout the pandemic as businesses balance worker safety and customer satisfaction, while also ensuring their company stays solvent. One of the pandemic's reoccurring challenges has been the struggle to attract and hire new employees. Despite historically high unemployment, many businesses have had job openings go unfilled for extended periods of time and have even struggled to get candidates in for interviews.
While some industries have had more success than others, any business hiring hourly workers has been on the so called "hiring hamster wheel". Across all verticals, no shows to phone interviews, video interviews, and face-to-face meetings have skyrocketed leaving organizations scratching their heads.
When hiring is tough, most of the blame tends to fall on the candidates and the general feeling that they are the problem. In reality, this is not the case. Candidates are in short supply and have more options than before. Candidates are making conscious decisions to show up to the interviews that align most with their employment goals.
We want to provide you with a few insights on WHY this is happening and WHAT we recommend to help you find candidates who show up for their interviews.
Why Are You Being Ghosted?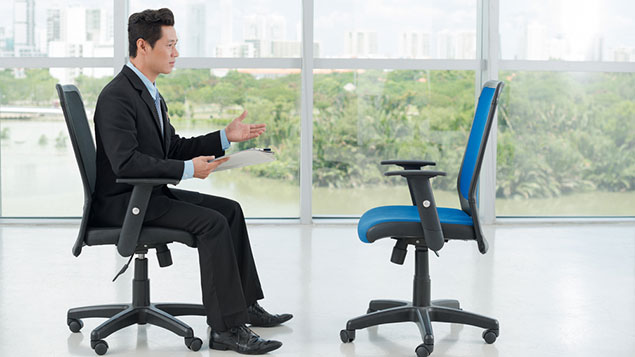 You're Moving Too Slow
Most hourly candidates searching the job boards for their next position want to start working quickly. Since there is overwhelmingly more demand than supply, quality candidates have a lot of options. Any lag in responding to their applications will give someone else the opportunity to hook them first.
CS Recommendation
We recommend blocking off time each day to handle application review, candidate calls, and interviews. When you have job openings it is important that you make filling them a priority. Candidate relations should be an appointment on your calendar until you get your openings filled. Candidate applications should be reviewed within 24 hours of receipt.
Your Process is Complicated
In today's job market, candidates are interested in starting quickly. When candidates are submitting applications they are drawn to key phrases like "Immediate Openings", "Start Tomorrow", & "Immediate Hire". Make sure if you have an immediate need that your process aligns with that posting. If you tell an applicant during their initial phone screen that the process will involve 2 interviews, a ride-along, and a reference check, there is a good chance they will not show up for the interview. Firms need to simplify their process or candidates will give up and move on before you have a chance to meet them.
CS Recommendation
Take a few minutes to review your hiring process with your team and see if there is anything that can be eliminated simplify your process. We also recommend interviewing some of your current employees to see if they have any ideas or feedback regarding the onboarding process. Overall, try to be flexible with candidates so that you do not lose a potential all-star.
You Aren't Engaging
Your number one goal during the initial phone screen is to engage the candidate and get them excited about the position you have available. In this scenario the employer is the sales team trying to sell the candidate on why they should come to the interview. Since employers generally call candidates that they want to schedule for an interview it is important that you are prepared before speaking to them. If you fail to engage the candidate and sell them on the position the probability of them showing up for the interview will plummet.
CS Recommendation
During the phone screen it is important that you take the time to dig deep with your candidate and learn more about what they are looking for in their next position. This is your opportunity to engage with the candidate and begin to build a relationship with them. Think about the feeling you got the last time a sales person really sold you on a product or service. It is your turn to make your candidate feel that way about your job opening .
Timing Matters
Scheduling a candidate's interview can be challenging, but it is important that you find a time that works for both of you. If a candidate tells you they can't interview at a particular time don't attempt to twist their arm and get them to agree. This is a recipe for a no show and an empty slot on your calendar. Furthermore, it is important that your interview time is within 48 hours of your phone screen. If you push the interview too far out you are giving competitors the opportunity to swoop in and steal your candidate.
CS Recommendation
Ask your candidates when they are available to interview and then build your schedule around them. The sooner you are able to fill your job openings the sooner you will be able to focus on other priorities. There is no benefit to pushing interviews out over a 3-5 day period because no shows will increase and your productivity will suffer.
We realize that hiring in today's environment is no easy task. If you have any questions about the current job market, or how to improve your specific process, we are always here to help.
Corey Divine
President & CEO
corey@thecandidatesource.com